UbiQ develops, manufactures and commercializes reagents based on ubiquitin and ubiquitin-like proteins. With these reagents we enable and expedite fundamental research and drug discovery in the ubiquitin field.
UbiQ was founded in 2010 by the late professor Huib Ovaa, Farid El Oualid and Alfred Nijkerk as a spin-out of the Netherlands Cancer Institute (NKI) in Amsterdam, The Netherlands. Currently, UbiQ is independent of the NKI.
UbiQ's own offices and laboratories are located at the Amsterdam Science Park in the Netherlands.
UbiQ reagents are sold worldwide directly from Amsterdam to biotech, pharma companies and academic research labs. Our standard shipping method is FedEx – International priority (incoterms: ex works).
During the period 2012 – 2018, UbiQ also lead some internal drug discovery programs (now abandoned): 


UbiQ developed specific HTS assay reagents and conducted DUB-inhibitor screening programs for internal development.
UbiQ pursued drug discovery programs on ubiquitin(-like) cascade inhibitors based on UbiQ's Triple E platform. UbiQ developed this platform, published in Nature Chemical Biology (2016), which exploits a reacting group that specifically traps the E1, E2 and E3 ubiquitylating enzymes. By adding this 'hook' onto ubiquitin itself or onto a small molecule, it had become possible to monitor and/or block the activity of dozens of enzymes involved in protein ubiquitylation specifically. Our first program based on our Triple E technology was conducted in SumiQ Therapeutics, which developed mechanism-based covalent SUMOylation inhibitors, targeting non-oncogene SUMO addicted Myc, Notch1 or mutant KRAS driven cancers.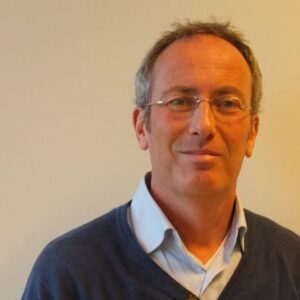 Alfred Nijkerk PharmD.
CEO, founder
Alfred holds a MSc in Pharmacy and a PharmD from Utrecht University. Starting as an Industrial Pharmacist, he founded several pharmaceutical contract manufacturing companies before founding VenGen, a hands-on investors and life sciences start-up management company, in 2001. Since then VenGen co-founded several life science ventures, amongst which FlexGen, Photonics Healthcare, Lactive, DiagnOptics, ViciniVax and to-BBB technologies. In 2010, Alfred co-founded UbiQ.

https://www.linkedin.com/in/alfrednijkerk/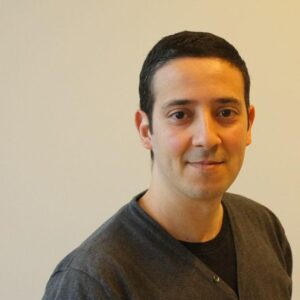 Farid El Oualid Ph.D.
CSO, founder
Farid El Oualid received his PhD in Bioorganic Chemistry in 2005 from Leiden University. After his PhD, Farid performed post-doctoral research at Oxford University and it was during this period that he started getting interested in the emerging Ubiquitin Proteasome Field. In 2008 he joined the Netherlands Cancer Institute where he focused on the development of chemical technologies for ubiquitin(-like protein) based research tools. Based on this, he co-founded UbiQ in 2010 where he is responsible for general lab management and product development.

https://www.linkedin.com/in/farid-el-oualid-8669575b/
https://www.researchgate.net/profile/Farid-El-Oualid
https://orcid.org/0000-0002-4447-9960